Imagen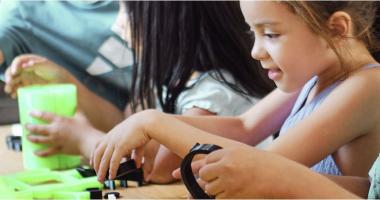 Body
"3D PRINTING WORKSHOP"
Girls and boys from La Florida, Santiago, get programming instruction in 3D printing.
Fundación Vida Compartida Don Bosco will offer boys and girls between the ages of 7 and 15, who come from the poorest households in the community of La Florida in Santiago, educational workshops to work with 3D-printers. Programming instructors will teach them the computational language as well as the printer's specific technical requirements to print the objects. The 16 children will work in teams of two carrying out their projects for 4 months and will close with an exhibition of their work.
This project promotes a practical education that might become a projection of the lives and a sustainable occupation for these children. They will be using technologies of the future using the very successful results of a pilot workshop in 2020 "3D Printing Workshop: Print your Ideas with Fundación Don Bosco". Our Foundation contributed $4,000 to this project and, together with Fundación Vida Compartida, we hope it gets established as a regular annual program to reach hundreds of these children.